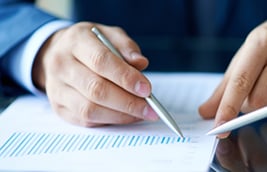 Employee feedback on COVID-19 is essential to maintaining a positive safety culture and preventing injuries. Engage employees by listening to their perspective and assessing your organization's strengths and opportunities.
Built on more than 30 years of safety survey experience, with the NSC SAFER Employee Perception Survey you can expect:
A quick, 10-minute employee survey on critical topic areas
Complete anonymity and confidentiality
Live results dashboards
A final results summary, including SAFER recommendations
Protect your employees by addressing safety fundamentals, including:
Mental health and wellbeing
Ergonomics
Readiness to return to work
Protect your employees by addressing safety fundamentals, including:
Survey customization
Virtual employee interviews
A results presentation to discuss findings and next steps
Why NSC?
We are best-in-class at analyzing data thanks to nearly 30 years of experience
Our staff are the leading experts in safety and health research
We have researched programs with member companies for best practices
We offer a non-biased, third-party view
After completing the sign-up form below, an NSC representative will contact you within 24 hours to get started with your survey. Your organization will receive:
Unique access to online survey form
Administration Guidelines
Live Results Dashboard
The SAFER Employee Perception Survey is free for NSC members, and starts at $49 for non-members.
If you have any questions about the SAFER Employee Perception Survey, or would like to discuss custom options for surveys, please contact us.